29 Jun

HT Accepts Datto Hall of Fame Award
 HT's own William Bluford was at DattoCon16 this year and accepted an award on our behalf for the Datto Hall of Fame!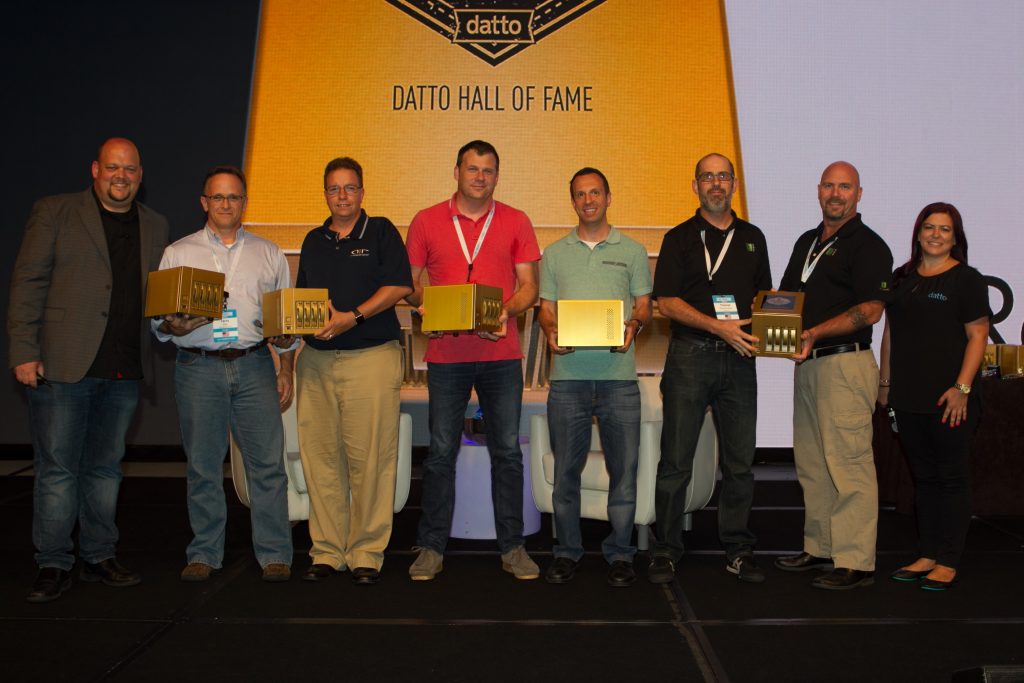 Huntington Technology Selected for Datto Hall of Fame During DattoCon 2016
Dateline, Date – Huntington Technology today announced the company was selected as an inductee into the Datto Hall of Fame at DattoCon 2016, Datto's annual partner conference, held in Nashville. The Datto Hall of Fame recognizes five Datto partners each year and is given to partners based on their commitment and loyalty to the Datto Partner Plus Program.
Huntington Technology was inducted for the company's long term active partnership with Datto and their dedication and support for Datto's continuing development as an industry leader. As a partner for over seven years with almost half their client base using Datto disaster and recovery appliances, Huntington Technology has helped save countless clients from virtual and physical disasters including fire, hardware failure, malware, and the recent increase in encrypted ransomware.
"At DattoCon we have the opportunity to celebrate the accomplishments of Datto's partners and the Datto Hall of Fame is all about honoring our elite and premier level partners who have been with us since the early days of Datto; during times when we did not have the same level of resources to support them that we do currently. Huntington Technology is one such partner and we're thrilled to induct them into the 2016 Datto Hall of Fame." – Rob Rae, Vice President of Business Development at Datto.
Congratulations Huntington Technology!!!
About Datto
Datto is an innovative provider of comprehensive backup, recovery and business continuity solutions used by thousands of managed service providers worldwide. Datto's 200+ PB private cloud and family of software and hardware devices provide Total Data Protection everywhere business data lives. Whether your data is on-premises in a physical or virtual server, or in the cloud via SaaS applications, only Datto offers end-to-end recoverability and single-vendor accountability. Founded in 2007 by Austin McChord, Datto is privately held and profitable, with venture backing by General Catalyst Partners and Technology Crossover Ventures. In 2015 McChord was named to the Forbes "30 under 30" ranking of top young entrepreneurs.