14 May

Huntington Technology, Inc. Achieves Enterprise Partner Status with Datto

FOR IMMEDIATE RELEASE: May 11, 2018 | CONTACT: Steve Krasnick, 248.357.7200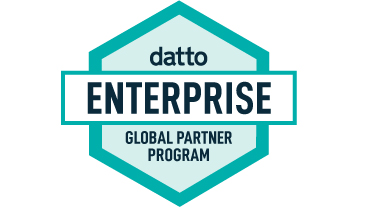 Protecting Clients' Data from Ransomware, Theft, and Natural Disasters
Southfield, MI (May 11, 2018) – Huntington Technology, Inc. today announced it has achieved exclusive Enterprise partner status with Datto, the leading provider of total data protection solutions for businesses around the world.
Huntington Technology, Inc. has exceeded high standards of performance to qualify for Enterprise status in Datto's partner program, which represents the top 10% of partners, worldwide. Enterprise status includes the utilization of marketing development funds, a hardware insurance policy, free shipping for devices, and more competitive and flexible pricing.
A Datto Partner for 9 years, Huntington Technology, Inc. specializes in providing technology solutions for the medical/healthcare, legal, manufacturing, real estate, financial and professional services industries. The company chose Datto to serve their customers because of the simplicity and reliability of the Datto Backup, Disaster Recovery and Business Continuity solution.
"We are thrilled to be one of Datto's Enterprise Partners in Michigan, as few Datto partners reach this level. Datto has been our preferred Business Continuity and Disaster Recovery solution going on 10 years now. Our Technicians are Datto-certified, and we are happy to offer this solution to the majority of our 200+ clients to protect their data from Ransomware and other cyber threats," said William Bluford, Vice President of Huntington Technology.
"It's such a pleasure to see Datto partners excel in their businesses," said Rob Rae, Vice President of Business Development, Datto. Huntington Technology, Inc. has demonstrated their extensive knowledge in the business continuity market and has completed the requirements of this exclusive level of our Partner Program. We welcome Huntington Technology, Inc. to Enterprise status and look forward to growing our partnership even further."
About Huntington Technology, Inc. Headquartered in Southfield, MI, Huntington Technology, Inc. has been dedicated to helping small and medium-sized businesses achieve their long-term goals through the right application and management of information technology since 2001. The company specializes in Managed IT Services; website design, development, and hosting; data protection – backup and disaster recovery; office expansion and relocation; wireless and mobile networking; cloud-based services; and network design, implementation and support. For more information, call our offices in Michigan at 248.357.7200 or Connecticut at 860.758.0040.
About Datto. Datto protects business data and provides secure connectivity for tens of thousands of the world's fastest growing companies. Datto's Total Data Protection solutions deliver uninterrupted access to business data on site, in transit and in the cloud. Thousands of IT service providers globally rely on Datto's combination of pioneering technology and dedicated services to ensure businesses are always on, no matter what. Datto is headquartered in Norwalk, Connecticut and has offices in Rochester, Boston, Portland, Toronto, London, Singapore and Sydney. Learn more at Datto.com.